We're eight days into the month now and I've not written many words this month. Mainly this is due to restriction on my writing time but also I've had plenty of things going on outside of writing at the moment that is taking up time.
I'm waiting on hearing back on a short story I submitted last month while also waiting on getting beta notes back on a short story for an anthology I was invited to submit to.
Something I'm finding at the moment is I'm having some damn good ideas for long-term projects. A few little pieces are slotting into place and when I come back to them I think I'm going to have a lot of fun, as well as the words flowing nicely.
Tomorrow I'm going to make time to write around a few things I've got to do, I'd love a 1000 word day.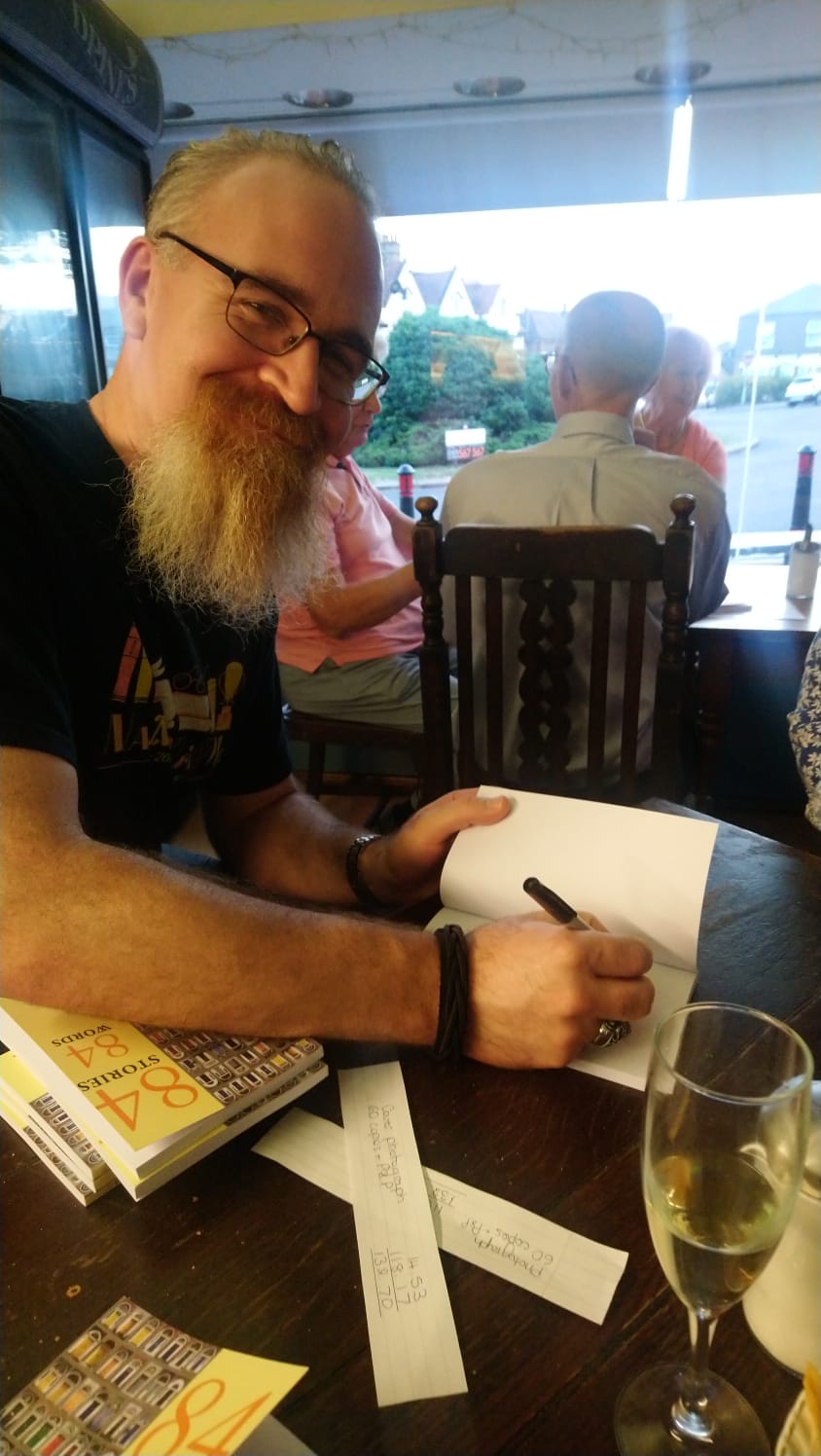 A picture of me at the book launch of 84 Stories 84 Words. This collection of micro stories is work that myself and members of a writing group I was a part of (as well as a few contributions from non-members). This was a lot of fun working on these eighty-four word stories and the launch party was a roaring success! You can check it out on Amazon here.